Dana Papke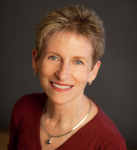 President & CEO
Dana Papke is a seasoned business leader and human capital expert who combines her extensive hands-on operations experience with her passion for driving organizational success. She first worked at TPO as a Senior Consultant between 2002 and 2004 and assumed her role as President and CEO in early 2012.
As one of the pioneers behind TPO Effect℠—the firm's unique approach to HR that's based on people, process and exclusive data-driven tools—Dana has helped shape TPO's focus on the quantifiable business value of HR. She is an expert in bringing people and operations into strategic alignment to drive business results.
Dana's experience spans start-ups, mergers/acquisitions, rapid growth, reorganizations and restructurings. Alternating between human capital and operations roles, Dana has led HR and PR for a business unit of Prudential Insurance and worked as Vice President of Human Resources and then Chief Operating Officer for Health Partners, Inc./Gateway Physician Services. She then served as Executive Vice President HR, Quality Improvement & Data Management for ValueOptions, Inc., the nation's largest independent behavioral healthcare and wellness company. At ValueOptions and Health Partners, she led the people integration strategy for these recently merged organizations. At Gateway Physician Services, Dana was responsible for increasing operational effectiveness and implementing process redesigns resulting in improved financial performance and patient satisfaction.
After her term with TPO in the early 2000s, during which she completed an M.A. in Human Resource Development from George Washington University, Dana returned to practice her special blend of people and operations leadership serving, in rapid succession, as VP HR, EVP and Chief Administrative Officer, and finally EVP, COO & Corporate Compliance Officer at Grafton School. At Grafton, she led during a critical period in the organization's history and was instrumental in developing and implementing significant business changes and innovations that transformed how the non-profit delivered services to its clients and partnered with its state and local referral associates.
Dana's strong suit is transforming organizations—working with their leadership teams to make real the age-old maxim "employees are our most important asset." "Whether a business is launching a new service, implementing a new technology solution, planning a merger, or changing its customer service delivery model, the first conversation has to be about how to shift the workplace so that all employees contribute to maximizing business outcomes."
Off-Duty…
In her spare time, Dana is an avid reader, cyclist and loves to travel. She often finds ways to incorporate biking and hiking into her vacations, which recently included excursions to Bryce and Zion Canyons, Glacier National Park and Guatemala.  She frequently tries out new fitness, cooking and art classes to stretch both body and mind . . . and to keep her humble. She also enjoys spending time with her top-notch editor/daughter and enjoys nothing better than to curl up with a good (non-business) book.